You were designed for community.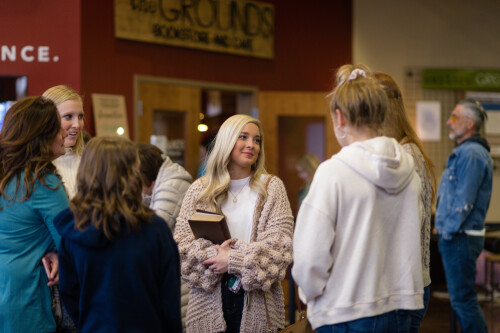 God created you to be in a relationship with Him and with other people. Community is life-giving and essential to following Christ. The Bible says that's because we're better together than we are alone.
Experience the Community at Meck.
We have a team of Meck Community Coaches who can help you develop a plan to build your community here. Through serve teams, classes and group Bible study, you can establish a network of friends to support your spiritual growth. We even have community group experiences focused on local missions and team building. Whatever is going on in your life, we would love to talk and pray with you and help you discover your first (or next) step at getting connected and becoming a part of Meck's community.