Meck Institute for Kids Summer Classes are back!
Meck Institute for Kids Summer Classes are designed to give your kids something that is fun and engaging to do this summer. These in-person classes allow us to dive deep into lessons and truths with your kids that we aren't able to do on the weekends. With classes fit for specific grades and ages, your kids are sure to have a blast while learning about God and being challenged in the most fun ways.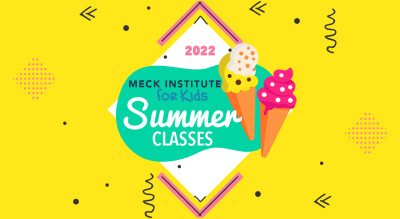 Check it out!
Take a look at the classes below and click on the image to register. Be sure to match the grade level with the grade your child will be in this coming fall.
There is a $15 registration fee for each class. Please email with any questions.