Learn more about Meck!
Mecklenburg Community Church (Meck) all began as a vision from Senior Pastor Jim White and came to fruition in the University Hilton Hotel ballroom on October 4, 1992. Even with Tropical Storm "Earl's" torrential rain, 112 people showed up for that very first service. God continued to show up and by the end of the year, 400 people called Meck their church home. Rapid growth necessitated a relocation to David Cox Road Elementary School in 1993 where attendance quadrupled over the next four years. And Meck has continued to grow, with multiple expansions on our land and building, and with more than 20,000 active attenders through our in-person and online campuses.
Meck is and has always been dedicated to serving God and others. We believe that being a part of the local church is not about religion, but a relationship with Jesus. It's a place to come as an explorer, with all of your questions, no matter your past. The minute you walk through the doors, you'll feel like you have found your community and can see yourself connecting with God in new and fresh ways like never before.
Location and Service Times
Every week we host services at our Charlotte-area campus and stream the service on our Online Campus.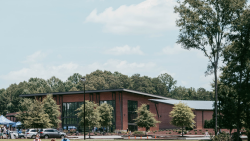 8335 Browne Road
Charlotte, NC 28269

Sundays: 9:30 and 11 a.m.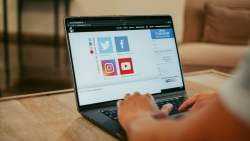 mecklenburg.org/onlinecampus

Sundays: 8:15, 9:30 and 11 a.m., 1:30, 5:30, 7 and 8:30 p.m. EST
Tuesdays: 12 and 7:30 p.m. EST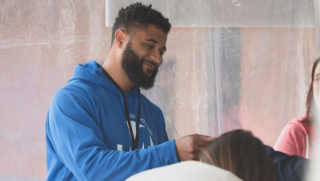 Find out everything you need to know before visiting Meck, whether in-person or online.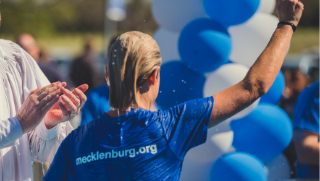 We are deeply committed to the eternal values of the Christian faith.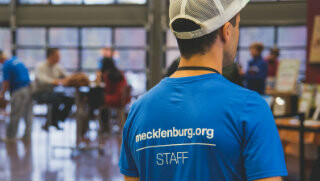 Have a question for us? We're here to help get those questions answered.