Learn and grow with the Meck Institute.
The Meck Institute gives you the opportunity to further your knowledge of everything from Christianity to finances with a focus on biblical truth and spiritual growth. We offer a wide variety of classes so you're bound to find one that is perfect for you. We also offer online classes as well as our in-person classes! Online classes are simple to use, and they're even simpler to invite a friend to. So choose from any of the classes below, register, encourage a friend to attend, and get ready for an awesome learning experience. Not sure where to start? Starting Line is a great place to begin. Find the next class below.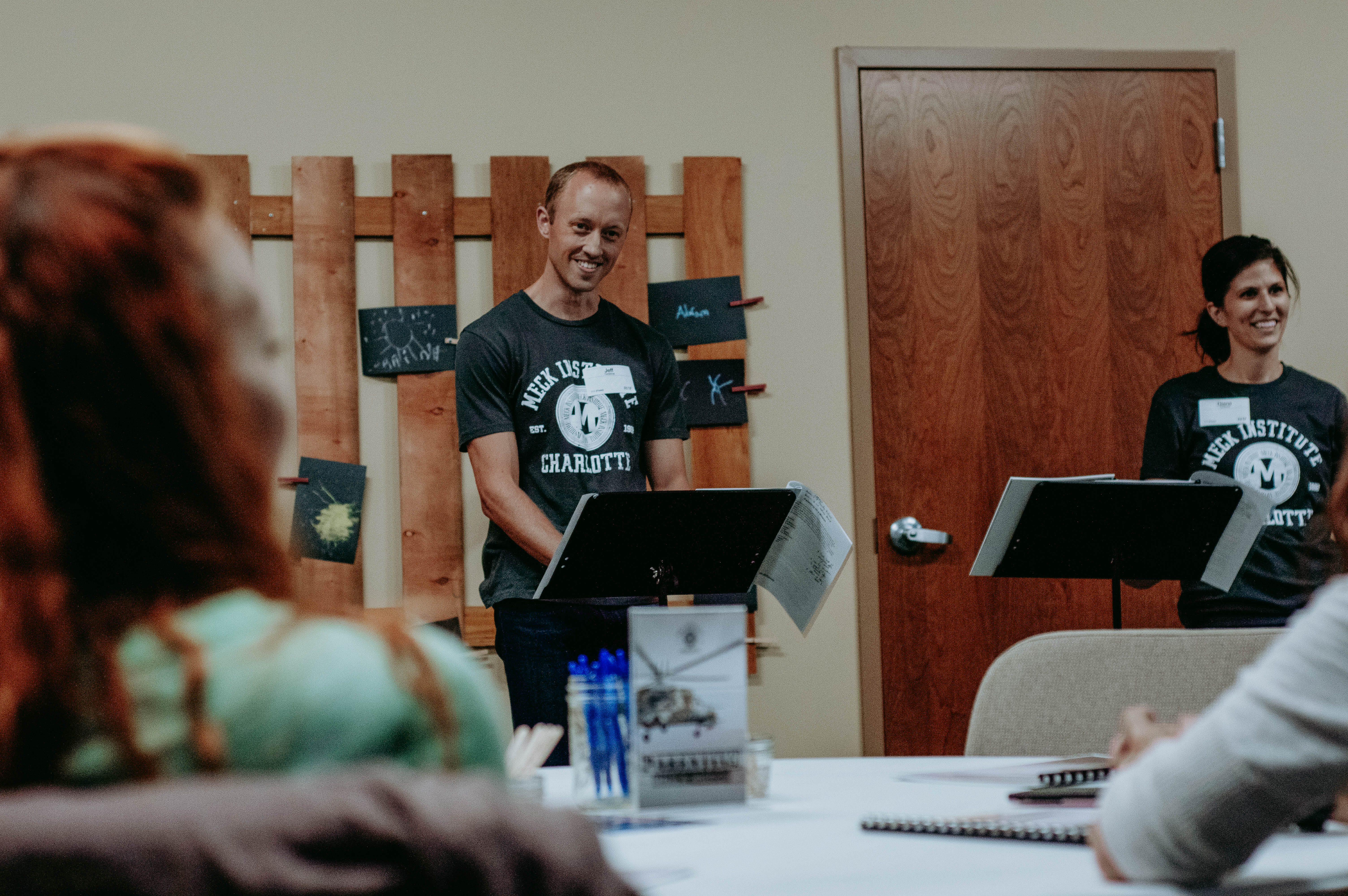 Serve with the Meck Institute
Within the Meck Institute are volunteer positions for teachers, pilot class attenders, online class moderators, and administrative support. If you love teaching, facilitating discussion, giving constructive feedback, or just being involved in the main discipleship ministry of Meck, then serving in the Institute may be a great fit for you.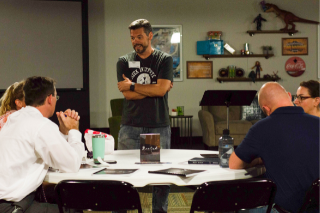 Classes for Teens and Adults
Classes in the Meck Institute are arranged by semester (Spring, Summer and Fall) and cover a wide variety of topics. There are both in-person and online options, and most of the classes are completely free to attend. We've also designed a few class tracks to guide you in deciding which classes to take and in what order.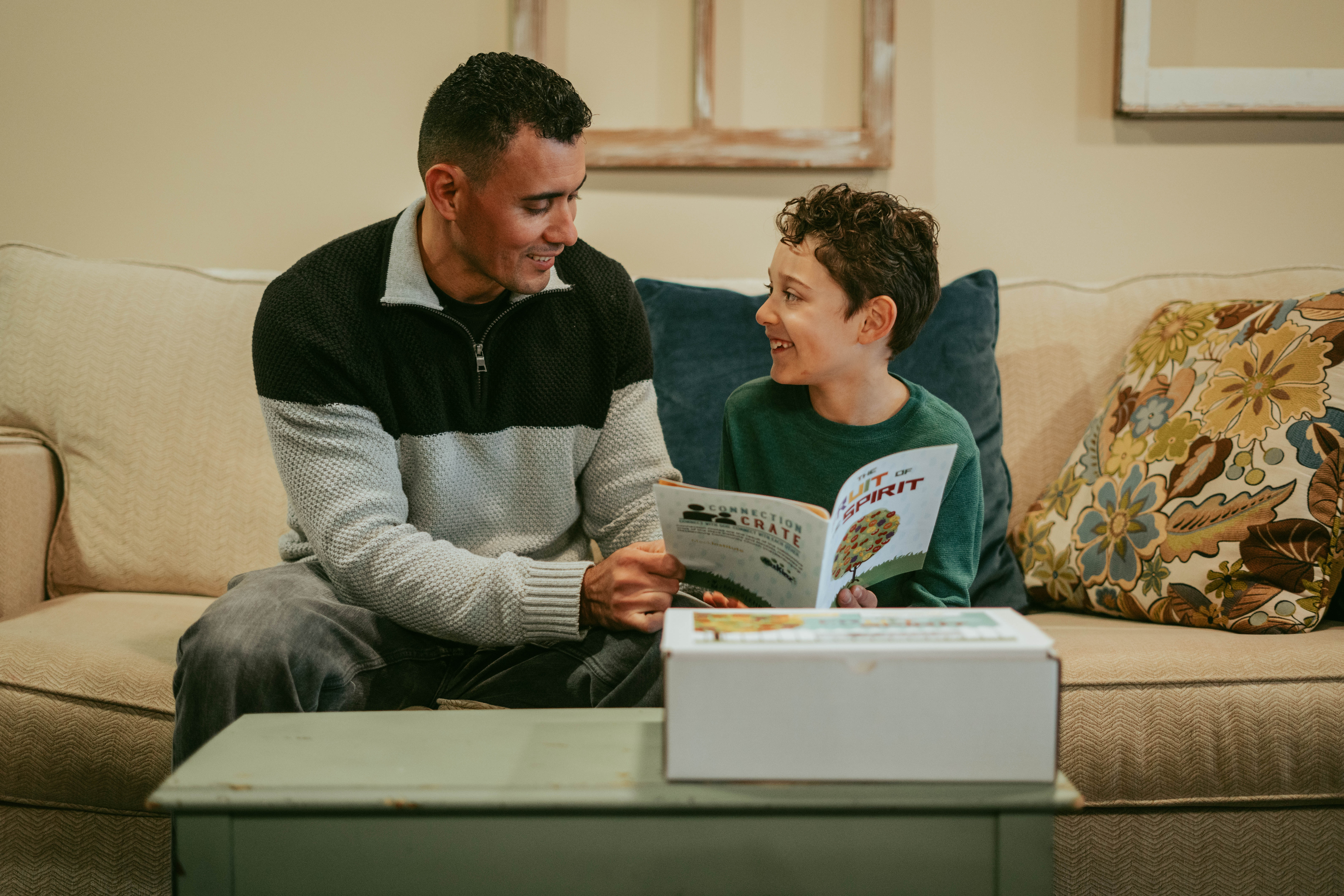 Connection Crates
The Meck Institute and MecKidz have partnered together to bring you something we've never created before. Welcome "Connection Crates," carefully crafted activity boxes that are designed to empower parents to be the primary disciplers of their children.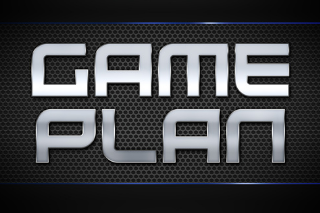 Game Plan
If you're new to Meck, we encourage you to check out our Game Plan for getting the most out of your Meck experience. Game Plan consists of four strategic classes to guide you in learning about Meck, getting involved, and setting in motion a plan to grow in your relationship with God. The first class to start with? Starting Line!
FAQs
General
Are classes only for people who attend Meck?
A: No! Meck Institute classes are open to anyone and everyone to attend. Some classes are age-specific (noted in the class description); otherwise, there are no restrictions. In fact, we encourage you to invite friends, family, coworkers, etc. to attend with you.
How much do classes cost?
A: Most classes are completely FREE. Only a handful of classes require a small fee to cover material costs.
What supplies do I need to take a class?
A: Most of our classes will have an accompanying workbook, which will be provided for you. You'll have the option when you register to have yours emailed to you as a PDF, shipped to you, or you can pick it up at Meck's campus in Charlotte.
Are classes in person or online?
A: Both. We offer in-person, online and on-demand classes. The format of each class is indicated in the class description.
I registered for a class, but I can no longer make it. What should I do?
A: No worries! Life happens, and we get that. Simply email to let us know you cannot make it.
Do you have any volunteer opportunities within the Meck Institute?
A: We sure do! We have opportunities for teachers, class moderators, content developers, administrative support, and more. Email to find out more.
I have a question that I don't see on this list. Who can I contact?
A: Simply shoot us an email at , and we'll get back to you promptly.
In Person Classes
Do you offer childcare?
A: Sometimes. If you attend an in-person class on a Sunday, you can utilize MecKidz for your children while you're in class. For weekday classes, we offer childcare for most of our parenting classes.
Do I need to wear a mask?
A: Our mask policy is congruent with the CDC's recommendations, so we are currently encouraging class attendees to wear a mask inside the building.

Online Classes
Are the classes live or pre-recorded?
A: Most classes are live unless designated as "on demand." We believe that learning takes place best within community, and live classes provide a great atmosphere for meeting new people and forming meaningful relationships. Additionally, you'll be able to chat with the instructor and receive feedback in real time. If you're not comfortable attending live, or if your schedule doesn't afford you that option, you can always register and wait until the class recording is available a few days after the live class takes place.
Will I be on video?
A: While we encourage everyone to have their camera turned on during class, it's not mandatory in our adult classes. We do, however, insist on having cameras on for our children's classes as an additional security measure. But don't let the camera be a deterrent to your participation. The atmosphere of our online classes is casual, so feel free to wear your pajamas, eat dinner while participating, and even have your cat join you for class as well.
Do I need to download any software?
A: Not unless you want to. We utilize Zoom for our online classes, and you can attend a class through your web browser without downloading any additional software. However, to access the full functionality of Zoom, we encourage you to download the desktop app on your computer or the Zoom app on your phone. Once you click on the classroom link (which you'll receive via email), you'll be prompted to download Zoom if you haven't already. If you don't wish to, simply select "ignore", and you'll be able to access the meeting through your web browser.

Can I access class recordings?
A: You sure can! A few days after class, you'll receive an email with the class recording. You'll be able to watch it as many times as you'd like for three months.