We believe we're better together.
Community is inseparable from Christianity as taught in the Bible. One of the best ways to get involved in community here is by joining a group. Groups are gatherings of three or more people that meet to talk about God, pray for each other and serve alongside one another.
So how do you join a Group?
The best way to join a Group is to come to GroupLink, a 90-minute event that we host twice a year where you can meet people in a similar stage of life and area of town with the goal of forming a group. Plenty of staff members and volunteers will be on hand to navigate you through the process of meeting others and forming a Group.
At the event, you'll become part of what we call a Beta Group. You'll be with that group of people for the next six weeks as you get to know one another and determine if a Group is your next step.
Resources for Your Group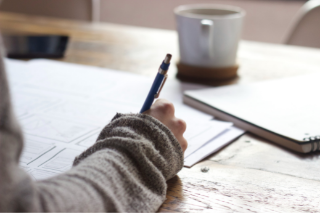 Message Meditations
Message Meditations are discussion guides based on weekend messages at Meck that pose questions to help you go deeper with what you heard. You can find these posted every week through the Meck app or by clicking the link below.
Find a Study
Looking for a study for your group? Our groups can choose from a few different options: Message Meditations, any resource sold in The Grounds, and any study from our recommended studies guide, which you can find below.
Sign up below to join a group: