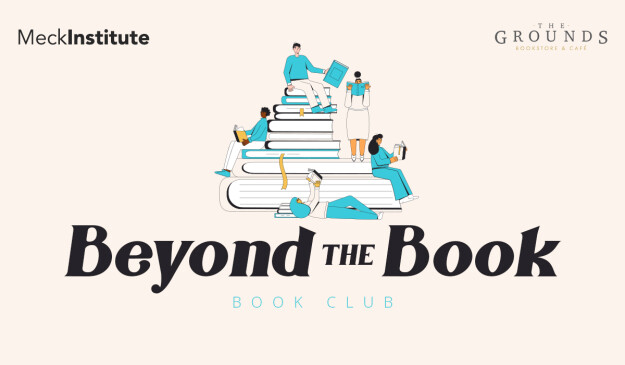 "Beyond the Book" Virtual Book Club: Where the Light Fell
Every Thursday, from 04/28/2022 to 06/02/2022, 8:00 PM - 9:30 PM
The "Beyond the Book" book club is a virtual community of readers who connect over faith-based literature. We discuss not only what's on the page but also how we can bring its lessons off the page and into our lives. We read a variety of Christian genres, both new and backlist titles, and use books to create and foster genuine friendships. We break down each book, discussing a few chapters each week. Participants can opt to join on a book-by-book basis or can become an official Beyond the Book member with access to deeper community connections, book discounts, etc.
April Book: "Where the Light Fell" by Philip Yancey
"Where the Light Fell is a gripping family narrative set against a turbulent time in post–World War II America, shaped by the collision of Southern fundamentalism with the mounting pressures of the civil rights movement and Sixties-era forces of social change. In piecing together his fragmented personal history and his search for redemption, Philip Yancey gives testament to the enduring power of our hunger for truth and the possibility of faith rooted in grace instead of fear."

Reading Schedule:
In this 5-week online book club, we'll tackle a few chapters each week while we share our thoughts and questions with each other. For the first week, you'll need to have read Part 1 (through page 30).

April 28: Part 1 (pgs 1-30)
May 5: Part 2 (pgs 31-96)
May 12: Part 3 (pgs 97-148)
May 19: No book club this week
May 26: Part 4 (pgs 149-226)
June 2: Part 5 (pgs 227-300)

Need to snag a copy of the book? Check out TheGroundsAtMeck.com to purchase it from The Grounds, thereby supporting the ministries and missions partners of Meck.
REGISTER HERE