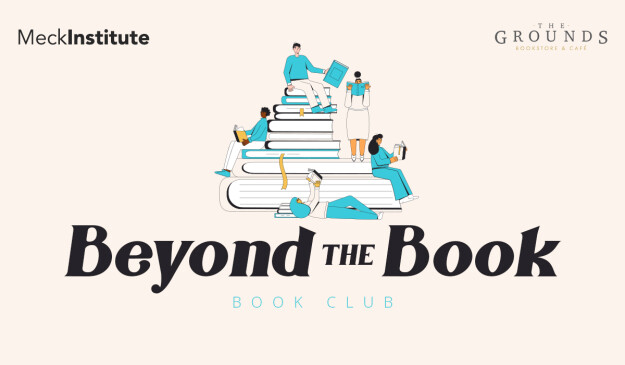 "Beyond the Book" Virtual Book Club: Sacred Pathways: Nine Ways to Connect With God
Every Thursday, from 07/07/2022 to 07/28/2022, 8:00 PM - 9:30 PM
The "Beyond the Book" book club is a virtual community of readers who connect over faith-based literature. We discuss not only what's on the page but also how we can bring its lessons off the page and into our lives. We read a variety of Christian genres, both new and backlist titles, and use books to create and foster genuine friendships. We break down each book, discussing a few chapters each week.

Participants can opt to join on a book-by-book basis or can become an official Beyond the Book member with access to deeper community connections, book discounts, etc.

July Book
"Sacred Pathways: Nine Ways to Connect with God" by Gary Thomas
Description
In "Sacred Pathways", Gary Thomas details nine spiritual temperaments and--like the Enneagram and other tools do with personality--encourages you to investigate the ways you most naturally express yourself in your relationship with God. He encourages you to dig into the traits, strengths, and pitfalls in your devotional approach so you can eliminate the barriers that keep you locked into rigid methods of worship and praise.

Reading Schedule
In this 4-week online book club, we'll tackle a few chapters each week while we share our thoughts and questions with each other. For the first week, you'll need to have read Part 1 (through page 32)
July 7: Part 1 (through page 32)
July 14: Chapters 3-5 (36 pages)
July 21: Chapters 6-8 (60 pages)
July 28: Chapters 9-12 (82 pages)

Need to snag a copy of the book? Check out TheGroundsAtMeck.com to purchase it from The Grounds, thereby supporting the ministries and missions partners of Meck.
REGISTER HERE