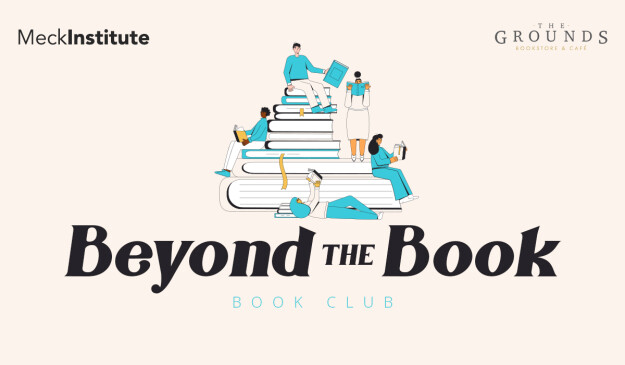 "Beyond the Book" Virtual Book Club: "Seeking Allah, Finding Jesus: A Devout Muslim Encounters Chris
Every Thursday, from 10/06/2022 to 11/10/2022, 8:00 PM - 9:15 PM
The "Beyond the Book" book club is a virtual community of readers who connect over faith-based literature. We discuss not only what's on the page but also how we can bring its lessons off the page and into our lives. We read a variety of Christian genres, both new and backlist titles, and use books to create and foster genuine friendships. We break down each book, discussing a few chapters each week.

Participants can opt to join on a book-by-book basis or can become an official Beyond the Book member with access to deeper community connections, book discounts, etc.

October Book
"Seeking Allah, Finding Jesus: A Devout Muslim Encounters Christianity" by Nabeel Qureshi
Description
"Providing an intimate view into a loving Muslim home, Qureshi shares how he developed a passion for Islam before discovering, almost against his will, evidence that Jesus rose from the dead and claimed to be God. Unable to deny the arguments but not wanting to deny his family, Qureshi struggled with an inner turmoil that will challenge Christians, Muslims, and all those who are interested in two of the world's greatest religions and the quest for truth."

Reading Schedule
In this 6-week online book club, we'll tackle a few chapters each week while we share our thoughts and questions with each other. For the first week, you'll need to have read Part 1 (through page 32)

October 6: Introduction & Part 1
October 13: Part 2
October 20: Parts 3 & 4
October 27: Parts 5 & 6
November 3: Parts 7 & 8
November 10: Parts 9 & 10

Need to snag a copy of the book? Check out TheGroundsAtMeck.com to purchase it from The Grounds, thereby supporting the ministries and missions partners of Meck.
Register Here: