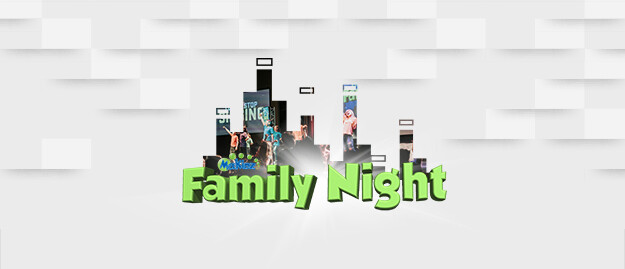 Family Night
Friday, September 23, 2022, 7:00 PM - 9:00 PM
Family Night is Meck's colossal family experience where every single member of your family will be having the best night ever! You can look forward to an epic experience complete with insane games, crazy skits, mass amounts of belly laughs and a biblical truth that you will be talking about for weeks. And as always Family Night is full of surprises! So mark your calendars and register for this unforgettable in-person experience.
Getting tickets for Family Night is easy!
Step 1:
Get your FREE tickets by clicking the button below!
Step 2:
Don't want to cook dinner before you come? You don't have to! We will be having a pre-service dinner that you can register for that begins at 6 p.m. There will also be games and entertainment during this time!
Register for the Pre-Service Dinner
Step 3:
Mark your calendars for an epic night of family fun! On Friday, September 23, get to Meck's physical campus by 7 p.m. (6 p.m. if you've registered for the pre-service dinner). We can't wait to see you!