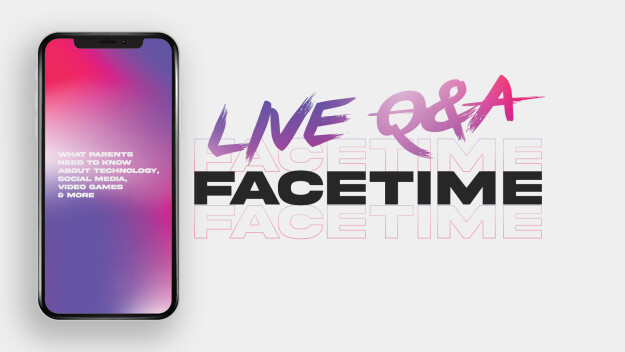 Live Q&A - Facetime: What Parents Need to Know about Technology, Social Media, Video Games and More
Sunday, November 13, 2022, 12:15 PM - 1:00 PM
FaceTime: What Parents Need to Know About Technology, Social Media, Video Games and More" is a popular on-demand class offered by the Meck Institute. The topic of technology and kids is large and ever-changing, and we tend to receive a lot of follow-up questions from class participants. In this live FaceTime Q&A, Pastor Jonathan, the instructor of FaceTime, will host a 45-minute interactive session where he answers your questions related to the technology that kids and teens are currently using. So before you get your kids (or grandkids) any new technology this holiday season, you might want to check out this Q&A first.
This Live Q&A will be hosted through the Online Campus, so simply tune in at 12:15 p.m. on November 13 through the link below.
To access the on-demand FaceTime class, click HERE.