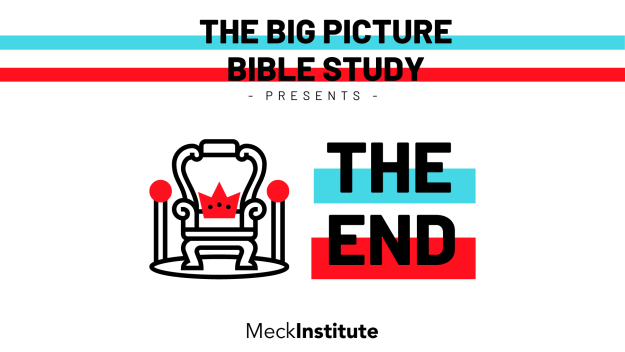 The End: Big Picture Bible Study (Monday's)
Every Monday, from 05/02/2022 to 06/13/2022, 7:00 PM - 8:30 PM
The book of Revelation is known to be one of the most intimidating and confusing books of the Bible. But is it really? What's at the heart of this book, and what do we need to understand about it? Join us as we close out "The Big Picture Bible Study" series by examining the way that God ends His book. We'll learn about the end times and how to live in the present, and we'll also circle back to the overarching narrative of the Bible from start to finish.
Participants can also opt to receive the class recordings rather than attend the live classes.
Note: The Big Picture Bible Study is an in-depth, chronological study of the whole Bible. In its entirety, it comprises 10 separate studies spread out over a two-year time frame. Consistent class attendance is recommended, and homework is required. "The End" is the final study in the series, but new students are welcome to join!
REGISTER HERE: