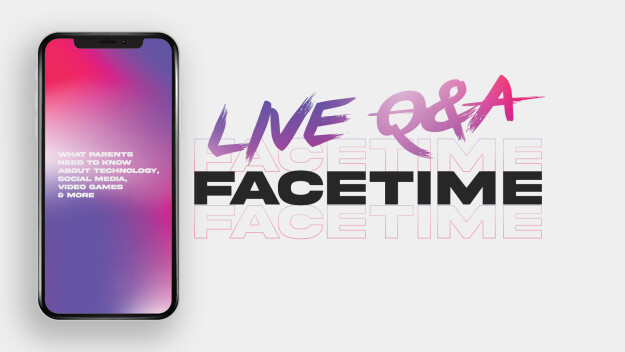 Live Q&A - Facetime: What Parents Need to Know about Technology, Social Media, Video Games and More
Sunday, May 22, 2022, 12:15 PM - 1:00 PM
FaceTime: What Parents Need to Know About Technology, Social Media, Video Games and More" is a popular on-demand class offered by the Meck Institute. The topic of technology and kids is large and ever-changing, and we tend to receive a lot of follow-up questions from class participants. In this live FaceTime Q&A, Pastor Jonathan, the instructor of FaceTime, will host a 45-minute interactive session where he answers your questions related to the technology that kids and teens are currently using.
This Live Q&A will be hosted through the Online Campus, so simply tune in at 12:15 p.m. on May 22 through the link below.
To access the on-demand FaceTime class, click HERE.