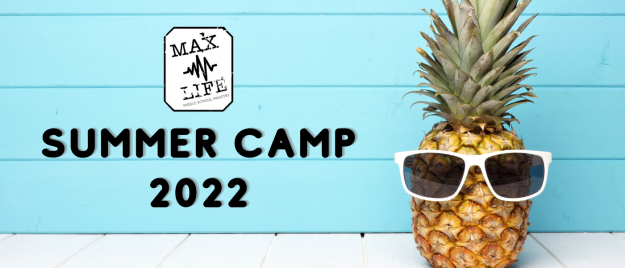 MAXlife Summer Camp 2022
Monday, August 01, 2022, 8:00 AM - Friday, August 05, 2022, 4:00 PM
Calling all middle schoolers!
Pack your bags, invite your friends, and get ready for the best week of your life!
Here are the details.
MAXlife Summer Camp is one of the many exciting events of the whole year! There are only a limited number of spots available, so sign up now!
We commit to your student being there as soon as they sign up so if your teen can no longer attend, we still have to pay for their spot. If you signed up and are no longer able to attend, you may donate your payment to a student who needs financial assistance or find someone who can take your spot.
There will be a mandatory parent and student pre-camp meeting before we leave (you only need to attend one of these meetings)
Meeting time and date: TBD
Parents will pick up and drop off at Mecklenburg Community Church (8335 Browne Rd. Charlotte NC, 28269).
*More info and packing list to come
Camp location: 130 Camp Rotary Road, Gastonia, NC 28052
Summer Camp Dates: August 1 - 5, 2022
Cost: $380
Registration is now closed.